Please click on the image below to access our current year (2014 - 2015) action plan
and spend for the Sports Premium Funding.
Competitive Sport
Hockey Tournament at Ludlow Football Club
Attendees:
Ben, Dougie, Tori, Tamsin, Luke, Josh, Scott, Thomas, Tamura, Luka, Millie
An excellent effort by Hope school during the Hockey Tournament. Hope were divided into 2 separate teams (Hope 1 and Hope 2.) Hope 1 started off slowly by losing the first two games. However, they soon found their stride by drawing the third game and confidently winning the fourth game. Some very good defensive play by Luke in goal and some well taken goals by Alfie, Ben and Dougie helped Hope 1 flourish as the tournament proceeded.
Hope 2 started off on a flyer by winning the first two games but unfortunately their winning streak came to an end in the next three games. However, they played very well and only lost by the odd goal.
Congratulations to both teams for their excellent attitude and their fantastic team effort.
Tag Rugby Tournament at Ludlow Football Club
Attendees:
Dougie, Ben, Luka, Tamura, Josh, Luke, Tamsin, Scott
Sports Link governor - Mr. M. Bishop
Another excellent team achievement by Hope School. Having arrived at the venue in anticipation, the tag rugby team did not disappoint. The first game against Bayton was hard fought but unfortunately we were just beaten 3-2, with tries from Ben and Dougie.
However Hope were not discouraged and put up a great fight against Kinley and nearly snatched victory right at the end of the game but their try was disallowed due to Ben's tag falling off, so we drew 1-1.
The final game was fantastic. Amongst the downpour and strong wind, Hope beat Onny 4-1 with tries from Ben (2) Dougie (2) and a last surge by Luke saw him put the ball down just in time for a fantastic win.
A great big thank you goes to all the players for their team effort and for putting up with the awful weather and making the tournament very enjoyable.
Football Tournament at Mary Webb on the 31/01/15
A big well done to Hope football team for their excellent performance at Mary Webb's football tournament.
Hope played three games against Hanwood, Stiperstones and Pontesbury. All three games lasted for 10 minutes and Hope played very well against three good teams.
In the first game Hope played Hanwood, who were just too strong. Hope made plenty of chances but they just could not find the net. However, Hanwood were more successful with their shooting and beat Hope 3-0.
In the second game (against Stiperstones,) Hope were more successful and Dougie managed to smash the ball into the back of the net from 6 yards out. Stiperstones were very spirited, but like Hope in the first match, they could not find the back of the net, so Hope won 1-0.
In the third game, Hope came up against a very well organised Pontesbury side who managed to score 4 goals. Looking a little tired Hope did try hard but Pontesbury were just too good for Hope this time.
More matches are on the agenda, so watch this space for details...............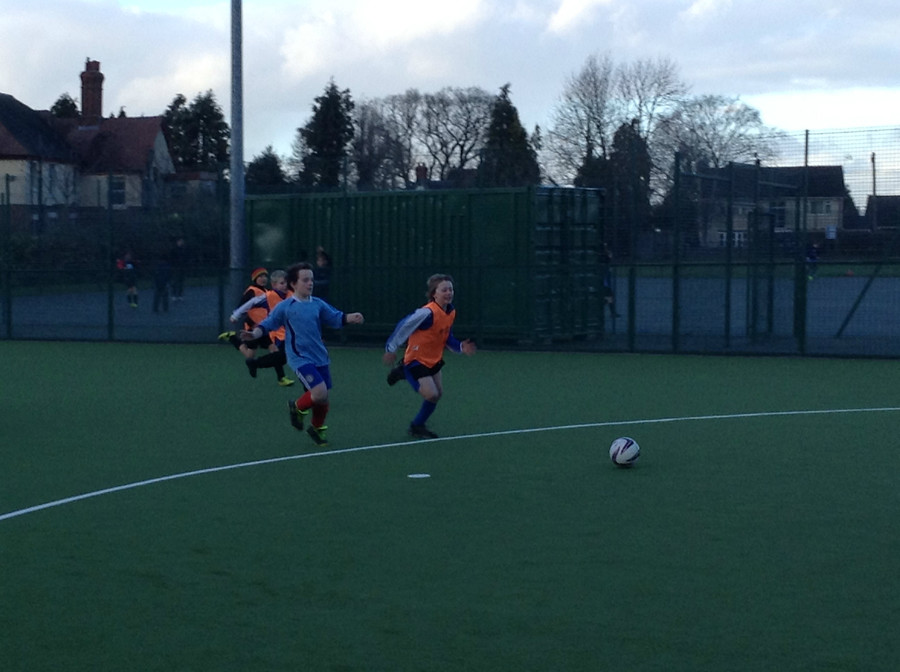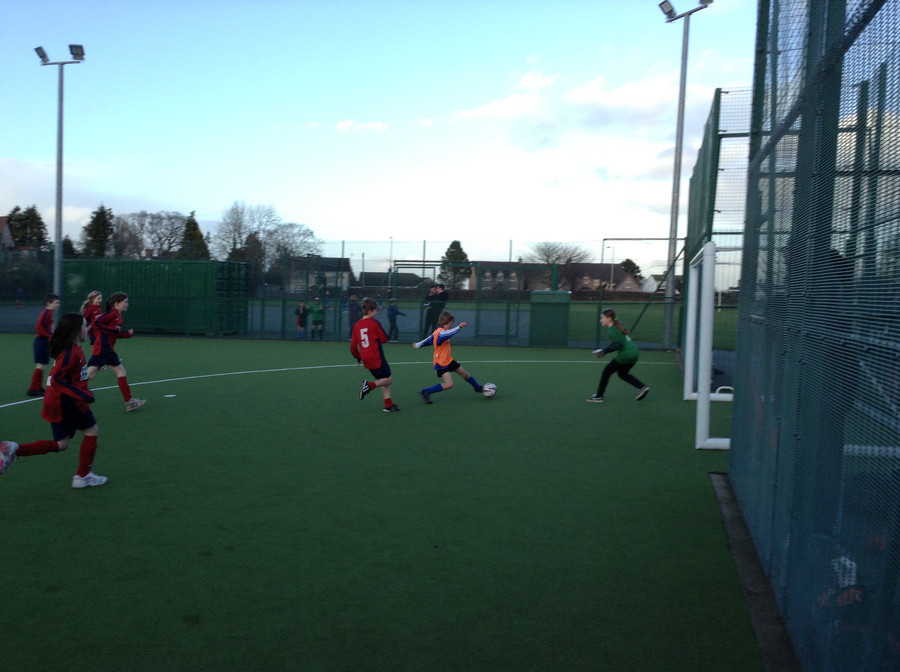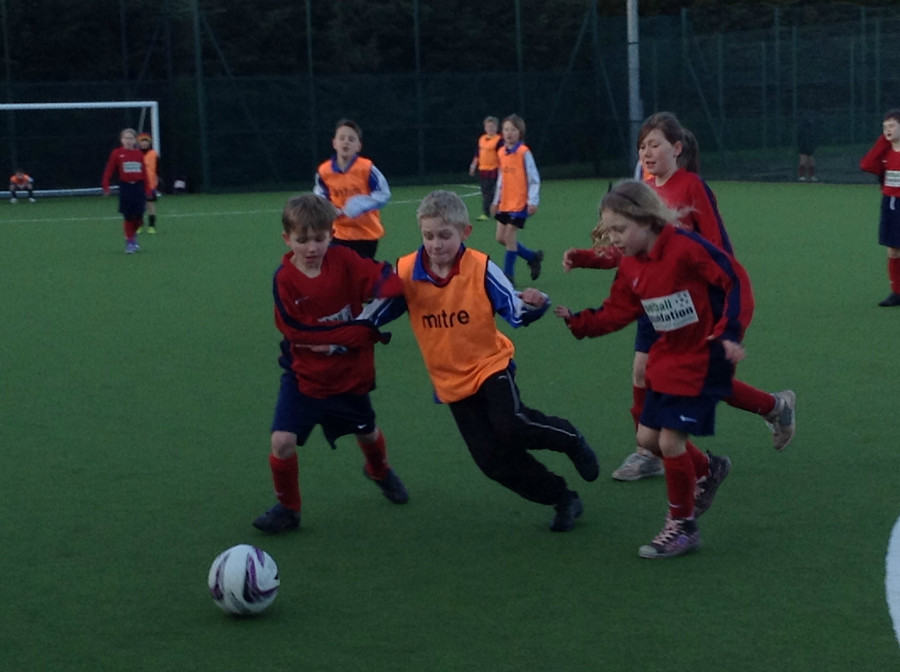 Hope School Rowing Competition at Longden School
Some children from Oak class attended a rowing competition at Longden Primary school on the 16/03/15. Hope school performed really well and had some very good placings. The competition was attended by six locals schools and Mr Tay, head teacher at Longden, said that "Some of the rowing techniques were fantastic."
All children supported their schools fantastically and I'm sure that the chanting could have been heard in the neighbouring villages. A big thank you goes to Mr Tay for not only organising the event but for arranging delivery of the rowing machine to Hope school.
Hope Cricket Competition at Bishps Castle Cricket Club - 03/06/15
A beautiful, warm sunny day welcomed Hope cricket team at Bishops Castle Cricket Club on Wednesday 3rd June 2015. After a series of excellent lessons, delivered by Daryl Corfield, the cricket team were ready to show off their new found cricketing skills and Hope did not disappoint.
Following some fantastic fielding and batting, Hope managed to finish their pool games as runners up which meant that they would be at least forth overall for the whole tournament. However, they had one last competitive game to play to decide which team would finsh 3rd or 4th. Wow! what a game of cricket. With Hope scoring over 250 runs and taking five wickets, they just beat Chirbury by 4 runs to finish 3rd overall.
A huge thank you and well done goes to all the team players for their excellent behaviour and their sportsmanship throughout the whole day.
Also Hope cricket team would like to thank Daryl for his hard work and patience during the last few weeks. (you have done an amazing job.)
KS1 Aquasplash competition - 04-06-15
Year 1 and 2 were invited to attend the KS1 aquasplash competition at the SPARC in Bishops Castle on Thursday 4th June 2015. The children had the opportunity to demonstrate their new found swimming skills. The competition consisted of various games using equipment such as noodles, floats and watering cans. The team worked exceptionally hard for each other and they raised the roof with their cheering and encouragement.
A big thank you goes to Mrs Upton-Roddy for again organising a terrific competition, which the children throughly enjoyed.